The Time is Now... Success and Profit with Digital Impressions and CAD/CAM Restorations
Dr. Jack D. Griffin, Jr.
Co-sponsored by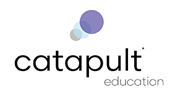 Digital impressions and CAD/CAM restorations have become an everyday reality for modern dentistry. Whether lab or office made, a large percentage of all porcelain restorations inserted today are designed and milled. This course is intended to "de-mystify" the world of digital dentistry while reviewing various choices in digital impression taking, porcelain selection, preparations for success, and CAD/CAM fabrication. We will discuss and show cases that may make you change the types of restorations you currently offer.
In office CAD/CAM systems such as Cerec® and e4d® restorations and lab CAS/CAM, restorations have gained great momentum because of advancements in computer software and ease in design. Dr. Griffin has been involved with this education for over 10 years and has inserted over 10,000 restorations. Demonstrations of this technology are done as time, space, and support permits.
Learning Objectives
Laboratory CAD/CAM - single crowns that almost never fail and fit like gold
Who should and who should not consider owning a chairside CAD/CAM system
The advantages of digital impressions and techniques for efficiency
Anterior and posterior preparations for success with all porcelain restorations and posterior restoration finishing... staining, glazing, polishing
Successful and predictable porcelain bonding... making sense of a crazy cementation world