Friday, October 25, 2019
SPECIAL INTEREST FOR
DENTISTS, HYGIENISTS & ASSISTANTS
Prep N' Produce: A Comprehensive
Guide to Prep Design, Indirect Material
Selection and the Glues We Choose to Use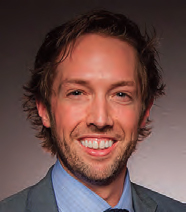 8:30 AM — 4:00 PM
6 CE CREDITS
Hilton Wilmington/Christiana Hotel
Newark, Delaware
Timothy Bizga, DDS
Crown & Bridge procedures deliver one third of the annual revenue for the average dental practice, and 80% of those cases are single unit crowns. This course begins with the principles of proper diagnosis and treatment planning to provide clinicians with a roadmap for when, why, and how to recommend crown and bridge treatment. Building upon that foundation, the course will include tips on prep design and the overall importance of good tooth preparation to ensure a successful outcome. A review of the current concepts of tissue management and impressioning will be discussed, along with a portion of the course dedicated to demystifying the cementation selection process.
Course Objectives:
Understand when a crown is the most appropriate clinical recommendation vs. a multisurface direct restoration
Review case presentation techniques to help improve case acceptance rates
Discuss importance of proper prep design
Learn the importance of tray selection and temporization
Review the latest array of indirect material choices and cementation options
About Timothy M. Bizga Timothy M. Bizga, DDS, FAGD, is a general dentist practicing in Cleveland, Ohio. Once a former chairside assistant, he also worked as a dental lab technician, making his perspective unique among others in the field of dentistry. He received his DDS from the University of Michigan School of Dentistry. He is currently a member of the American Dental Association and a Fellow in the Academy of General Dentistry. Dr. Bizga is a Certified John Maxwell Speaker/Trainer/Coach, a certified DISC profile trainer, clinical consultant for The Dental Advisor and member of Catapult Speakers Bureau. Dr. Bizga gives back to the community via dental missions around the world.