Friday, November 22, 2019 (PM)
RESTRICTED FOR
DENTISTS, THEIR SPOUSES AND DENTAL RESIDENTS
The Wallectectomy - Embezzlement in the Dental Practice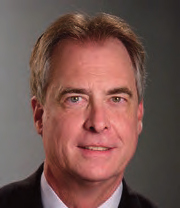 12:30 PM — 4:00 PM
3 CE CREDITS
Hilton Wilmington/Christiana Hotel
Newark, Delaware
NOTE:
LUNCH WILL BE INCLUDED WITH THIS PM COURSE.
Pat Little, DDS
While the majority of dental teams are loyal and honest, it only takes one desperate individual to financially ruin a dental practice. While internal controls are useful and important, they have limitations and may not be as effective as the doctor thinks. Many doctors fail to discover fraud and embezzlement until significant damage has occurred. Learn how to mitigate damages by recognizing important warning signs associated with embezzlement and fraud by understanding the characteristics and behaviors of an embezzler. Dr. Little shares some of his embezzlement cases as teaching tools that take you into the mindset of an embezzler.
Course Objectives:
Recognize the profile of a typical embezzler
Understand what leads to embezzlement in dental offices
Analyze the strengths and limits of internal control strategies
Identify the additional actions doctors need to take beyond internal controls
Gain access to a behavioral assessment which helps identify red flag behaviors
Management Details
Because specific fraud methodologies are openly discussed and demonstrated, this presentation is appropriate for dentists, their spouses and dental residents only.
About Pat Little As both a dentist and accountant, Dr. Pat Little brings a unique blend of skill and experience to his presentations which focus on financial risk management and financial planning. He integrates his accounting and financial education with over thirty years of varying dental experiences including starting two private practices from "scratch." After leaving clinical practice due to disability, Dr. Little returned to college to complete his accounting and general business education. While working with a dental accounting firm, he developed a deep interest in fraud and embezzlement, so he earned the Certified Fraud Examiner credential and subsequently joined Prosperident as a Senior Fraud Examiner.