Friday, February 2, 2018
REQUIRED FOR
2018 LICENSE RENEWAL
Annual OSHA Training & Infection Control Update...
Are You Safe Enough?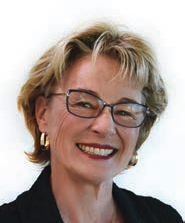 8:30 AM — 4:00 PM
6 CE CREDITS
Hilton Wilmington/Christiana Hotel
Newark, Delaware
Nancy Dewhirst, RDH, BS
This course reviews and updates OSHA required training topics with emphasis on Infection Control. Be prepared for ordinary and extraordinary safety issues such as physical and chemical risks, infectious disease transmission and control, hazard communication and waste. Attendees learn ways to improve the effectiveness of Standard Precautions, while recognizing their limits. Handouts include useful checklists and forms.
Learning Objectives: Attendees will review required training topics and identify the need to update or change their OSHA injury and illness prevention program in the following areas:
Important disease risks, prevention and Post Exposure Prophylaxis (PEP)
Standard Precautions, including safe injections
Respiratory Hygiene/Cough Etiquette
Waste management and environment asepsis including dental waterline management
Instrument and equipment sterilization
Handouts
About Dr. Nancy Dewhirst Ms. Dewhirst graduated from the University of Southern California, practiced dental hygiene for 20 years and is an adjunct dental hygiene professor at West Coast University. Ms. Dewhirst is consistently listed as one of the nation's "Leaders in CE," presents at major U.S. and Canadian Dental Conferences, and is a member of the California Dental Association Speaker's Bureau, Catapult Elite and OSAP Speakers Bureaus. She has had over 100 articles published in dental peer-reviewed journals and has contributed to dental textbooks.