Friday, March 23, 2018
SPECIAL INTEREST FOR
GENERAL DENTISTS & SPECIALISTS
Treatment Planning, Designing & Delivering Complex Restorative & Multidisciplinary Cases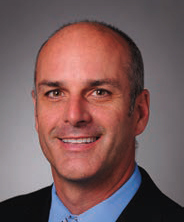 8:30 AM — 4:00 PM
6 CE CREDITS
Hilton Wilmington/Christiana Hotel
Newark, Delaware
Educational Grant Provided By


Marc Geissberger, DDS
Treatment planning, designing and managing complex restorative and esthetic cases can be a daunting task. While each practitioner may have their own treatment preferences, several universal design and treatment principles can be applied to the treatment of all complex cases. These principles will be introduced through this exciting, interactive presentation using cases that include multi-disciplinary needs and diligent management to achieve optimal results. Sequencing treatment with multiple specialties (orthodontics, periodontics, oral surgery, and endodontics) will be discussed. Particular emphasis will be placed on specific techniques and design concepts to aid practitioners in achieving optimal functional and esthetic results.
Course Objectives:
Diagnose a variety of complex clinical situations
Design a case with the final product in mind
Select appropriate materials based on functional needs and esthetics
Manage and quarterback all members of the treating team, including specialists
Work effectively with laboratory support team to achieve lasting, esthetic results
Optimize case acceptance through an increased understanding of various patient types
About Dr. Marc Geissberger Dr. Marc Geissberger is a Professor and Chair of the Department of Integrated Reconstructive Dental Sciences at the University of the Pacific, School of Dentistry. He runs Pacific's prestigious complex and esthetic rehabilitation program. He is a fellow of the American Dental Education Association's leadership institute, researcher, as well as a published author in the area of dental materials, contemporary fixed prosthodontics, and esthetic dentistry. He has lectured nationally and internationally in the areas of adhesive dentistry, cosmetic dentistry, photography, ceramic, fixed prosthodontics and treatment planning. During his 25 years in academia, he has maintained a private practice geared toward restorative dentistry with his brother and fellow Pacific alum, Dr. Jeffrey Geissberger, providing him the best of both worlds.