Friday, September 21, 2018
SPECIAL INTEREST FOR
DENTISTS, HYGIENISTS & ASSISTANTS
Creating A Cosmetic Practice Within Your General Practice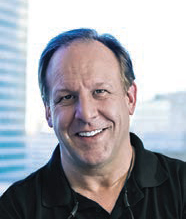 8:30 AM — 4:00 PM
6 CE CREDITS
Hilton Wilmington/Christiana Hotel
Newark, Delaware
Educational Grant Provided By


Gary Radz, DDS
Today's general dental practice has many patients that are interested in improving the appearance of their teeth. This full-day lecture is created to give an overview of the many different types of procedures and materials that can be successfully used to enhance your patients' appearance. From posterior direct composites to 10 units of porcelain veneers, this course will discuss case selection, material choices, predictable techniques and helpful pearls of information that will allow dentists and their dental team to be able to add more cosmetic services to their practices. Throughout the program, Dr. Radz will also discuss how he has marketed his general practice to create a practice that is now over 50% elective dentistry, while maintaining a steady flow of new general dentistry patients.
Course Objectives:
Review and discuss the techniques and materials used to create highly esthetic restorations
Discuss the indications and applications for conservatively designed porcelain veneers
Review the latest in esthetic materials and the potential applications in cosmetic procedures
Discussion on the use of digital photography in office marketing. Including a discussion of marketing ideas to increase the amount of elective work requested.
About Dr. Gary Radz Dr. Radz's practice, Cosmetic Dentistry of Colorado, is located in downtown Denver. Gary received his dental degree from the University of North Carolina and is a graduate and former chief resident of both AEGD and GPR residency programs. He has completed and served as an associate instructor for several post graduate dental educational institutions including Associate Clinical Professional at the University of Colorado School Of Dentistry. He has lecturered internationally teaching the materials, techniques and technology used in esthetic dentistry. His national meeting presentations include the ADA, Yankee Dental Congress, Greater New York, Chicago MidWinter, and Academy of Cosmetic Dentistry. He currently performs product evaluations for the Catapult team.