Friday, October 12, 2018
SPECIAL INTEREST FOR
THE ENTIRE DENTAL TEAM
The Top 10 Secrets To Make Your Practice Thrive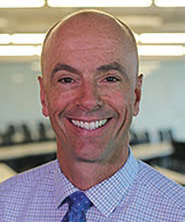 8:30 AM — 4:00 PM
6 CE CREDITS
Hilton Wilmington/Christiana Hotel
Newark, Delaware
Kirk Behrendt
Some Dentists and Team members are working harder than ever for the same result. Bring your team to this inspirational lecture to see 10 powerful secrets you and your team can create more opportunities to produce more dentistry and reduce the amount of open chairs in your office today.
During this valuable day, we will examine what it truly means to be all that we can be for our patients. We use words like excellence, commitment and service, but do we really give all that we can give to the people we serve? See how some of the best dental practices are tapping unused resources to deepen their connection with patients, increase their personal passion, optimize their performance, increase their production and boost their profitability in the current economy.
Course Objectives:
Identify the elements that make a successful practice and promote continual growth
Use these 10 secrets to create more significant and POWER-full relationships with patients
Learn the 5 ways to significantly reduce cancellations in your schedule
See how great practices are keeping case acceptance high in this economy
Re-engineer your workday and your thinking to get more out of LIFE!
About Kirk Behrendt Kirk Behrendt is a dental practice coach, international speaker and author. Kirk has invested his entire professional life studying the elite practices in dentistry and the leadership that guides them. As the founder and CEO of ACT, his vision is driven by the commitment to provide highly personalized care to the dentists and their teams. By creating a talented team of experts, Kirk and his team continue to positively impact the practice of dentistry one practice at a time. His personal mission is to use up every ounce of his potential.