Friday, November 9, 2018
SPECIAL INTEREST FOR
DENTISTS, HYGIENISTS & ASSISTANTS
I Have It... You Need It! Must Have Products & Materials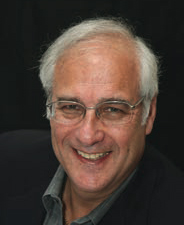 8:30 AM — 4:00 PM
6 CE CREDITS
Hilton Wilmington/Christiana Hotel
Newark, Delaware
Howard Glazer, DDS
This is a program about real dentistry for real people by a real dentist! Dr. Glazer will present a potpourri of the materials and techniques that he uses to make the day more productive, easier and fun! The dental team will benefit from learning together about the latest products and how they will benefit your patients. Dr. Glazer writes a monthly column by the same title for AGD Impact Magazine and reviews new products and materials on a regular basis for his column.
Topics may include:
Anesthesia... giving and "ouchless" infection
Curing lights ... to light up your life (dental)
Desensitization & Adhesives ... a sticky subject made simple
Composites for esthetic fillings and not just white ones
Impression materials... it's true, first impressions are important
Provisional materials... Provisionals should look great
Burs... so many and so little time
Lasers... simple, easy and quick with great results
Cements... that which holds the relationship together
Tissue retraction and fluid control... essentials of clear fields
Reducing sensitivity with topical paste application & fluoride varnishes
Sectionals, Rings & Matrix bands for perfect, predictable contacts every time
Whitening systems... that work
Oral cancer prevention... dentists can save lives!
Patient communication... high-tech and really cool!
Cameras intra and extra oral & Going Digital... simple & easy!
Loupes, instruments, equipment potpourri
Course Objectives:
To learn the different types of materials in various product categories
To learn what is faster, easier and better
To be able to evaluate product claims and merit
To understand the benefits of ouchless anesthesia
To understand the value of continual doctor/patient communication
To understand how to utilize many of the new bioactive materials
About Dr. Howard Glazer Dr. Howard Glazer is a Past President of the Academy of General Dentistry and former Assistant Clinical Professor in Dentistry at the Albert Einstein College of Medicine (Bronx, NY). For the past several years, Dr. Glazer has been named as the "Leading Clinicians in Continuing Education" by Dentistry Today and most recently was named one of the Top Dentists in New Jersey by New Jersey Monthly Magazine. Watch for his monthly column in AGD IMPACT entitled "What's Hot and What's Getting Hotter," Dr. Glazer maintains a general practice in Fort Lee, NJ.