Friday, February 1, 2019
SPECIAL INTEREST FOR
THE ENTIRE DENTAL TEAM
Dental Insurance Reimbursement & New Codes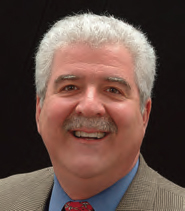 8:30 AM — 4:00 PM
6 CE CREDITS
Hilton Wilmington/Christiana Hotel
Newark, Delaware
Tom Limoli, Jr.
Learn how to work with and understand the patient's insurance plan with Tom's "Seven Keys to Reimbursement Success."
This seminar will provide the basic skills and information needed to cope with, as well as profit from, market changes. Benefit plan provisions, limitations, exclusions and carve outs of coverage can have a direct correlation with the patient accepting comprehensive treatment.
Do more redefined codes make the insurance plan pay more for procedures? Wasn't CDT supposed to make your life easier? This seminar will focus on the most common, as well as challenging, sections of the coding sequence. Clinical scenarios will be discussed from both the clinical, as well as administrative, perspectives.
Tom will help your office eliminate barriers and improve billing communication to all parties involved. Appropriate coding will take the mystique (as well as the headache) out of the reimbursement process.
Course Objectives:
Accurately document, code, bill and collect for completed treatment
Document diagnostic specifics in order to secure more comprehensive reimbursement
Phase treatment planning that helps patients say "yes" to both improved oral health and aesthetics
Sound financial arrangements, as well as separate benefits assessment, to help the patient make the most of their job
About Tom Limoli, Jr. Tom serves as president of Limoli and Associates/Atlanta Dental Consultants, Inc., a company that over the past quarter century has assisted dental offices in streamlining the insurance reimbursement process. Mr. Limoli received his Bachelor of Science in Criminal Justice from Valdosta State University. Following his work with the U.S. Treasury Department's Federal Law Enforcement Training Center, Tom actively investigated fraudulent claims for the insurance industry, as well as numerous other third-party fiduciaries. Mr. Limoli is the author of Dental Insurance and Reimbursement Coding and Claim Submission, and coauthor of Fee-for-Service Dentistry with a Managed-Care Component.