Friday, March 29, 2019
SPECIAL INTEREST FOR
DOCTORS, HYGIENISTS & ASSISTANTS
Functional Considerations in Esthetic Dentistry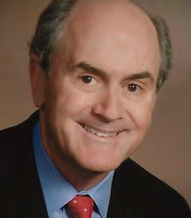 8:30 AM — 4:00 PM
6 CE CREDITS
Hilton Wilmington/Christiana Hotel
Newark, Delaware
Thomas McDonald, DMD
In recent times, esthetic dentistry seems to have taken precedence over principal-centered, comprehensive restorative care. Dr. McDonald will discuss the functional principals that define the parameters of esthetics and affect the long-term stability of restorative treatment. A step-by-step patient evaluation and treatment planning system will be presented for precise, comprehensive, esthetic, and functional restorative treatment. Special emphasis will be placed on obtaining an accurate starting point, anterior tooth positioning, treatment staging, and interim restorations.
Course Objectives:
Appreciate the clinical steps for accurate occlusal records and development of essential diagnostic information
Understand how functional principles affect the size, shape, and position of our restorations
Learn current strategies for treatment staging and the importance of segmental restoration for clinical predictability and patient acceptance
About Dr. Tom McDonald Dr. Tom McDonald received his dental degree from the Medical College of Georgia School of Dentistry. He maintains a full-time restorative practice in Athens, Georgia. Since 1983, Dr. McDonald has served on the faculty of Augusta University Dental College of Georgia (formerly Medical College of Georgia) as Clinical Instructor of Oral Rehabilitation. A frequent lecturer in the area of occlusion, restorative dentistry, esthetics, and provisional restorations, Dr. McDonald has lectured and presented hands-on courses at most national meetings over the past 30 years. A dedicated clinician and teacher, he serves as an opinion leader for several dental manufacturers, publishes technique articles and webinars, and serves on the editorial review board of the Journal of Esthetic and Restorative Dentistry.