Friday, September 27, 2019
SPECIAL INTEREST FOR
THE ENTIRE DENTAL TEAM
Introduction to Dental Sleep Medicine for
the General Dental Team & Practical Dental
Sleep Medicine Appliances - Hands-On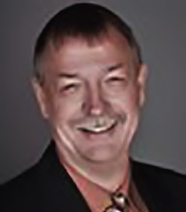 8:30 AM — 4:00 PM
6 CE CREDITS
Hilton Wilmington/Christiana Hotel
Newark, Delaware
Steve Carstensen, DDS
This is an overview of sleep-disordered breathing and what the dental team can do to impact the health of their patients. We cover basics of sleep, dental appliances, how to work with sleep physicians to market your service, and touch on medical insurance interaction. Complications, titration and follow-up testing will be discussed.
Attendees will be given rationale for matching the patient to the right choice of Mandibular Advancement Device, troubleshoot problems they have had in practice, experience taking records for making excellent appliances, see what to look for on sleep reports, and take home a semi-custom temporary sleep appliance of their own.
Course Objectives:
Describe sleep physiology
Apply basic sleep appliance therapy to select patients
Communicate with sleep physicians about collaborative care
Fit and discuss use of temporary appliances for SDB
Describe the various types of mandibular advancement devices
Have confidence recording the 3D bite registration and AM Aligner
NOTE: Hands-on course will accommodate 32 attendees. Large office groups may need to share.
About Steve Carstensen Steve Carstensen, DDS, has been treating sleep apnea and snoring since 1998, has completed UCLA's Mini-Residency in Sleep, lectures internationally, directs sleep education at the Pankey Institute and is a guest lecturer at Spear Education, University of the Pacific, and Louisiana State University Dental Schools. He was in leadership at AADSM and was Chair of the 2010 ADA Annual Session. Since 2014, he has been Editor-in-Chief of Dental Sleep Practice Magazine. He co-founded Premier Sleep in Bellevue, WA, a practice devoted to helping people breathe better and sleep better.