Friday, November 22, 2019 (AM)
REQUIRED FOR
2020 LICENSE RENEWAL
Infection Control & OSHA Update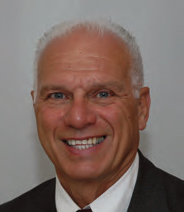 8:30 AM — 12 Noon
3 CE CREDITS
Hilton Wilmington/Christiana Hotel
Newark, Delaware
NOTE:
LUNCH NOT INCLUDED
John Molinari, Ph.D.
This seminar will provide an update on occupational blood borne and respiratory infection risks for dental health-care professionals, as well as a practical discussion of current infection prevention regulations and recommendations for dentistry. The most recent CDC recommendations concerning blood borne pathogens and infection control will be presented, along with updates on OSHA regulations as they pertain to dental settings. Hand hygiene, vaccinations, and other preventive measures (i.e. personal protective equipment, instrument reprocessing, disinfection, and dental water asepsis) are frameworks for this presentation. This seminar will also discuss representative viral and bacterial respiratory diseases which present occupational challenges for dental health care providers. These include influenza, pertussis, tuberculosis, as well as airborne infections caused by Legionella bacteria. The most recent evidence-based information is also discussed to address certain issues where perceptions and misuse of infection control procedures and products are in conflict with scientific and clinical knowledge.
Course Objectives:
Understand the most recent updates for CDC infection control recommendations
Understand the rationale for effective, hand-hygiene procedures as fundamental components of an infection control program
Describe the challenges bloodborne and respiratory infections present to dental healthcare workers
Comprehend the most current vaccination recommendations for dental personnel
Describe recent technology advances and protocols for instrument processing and sterilization
Describe the use of disposables and disinfectants used in environmental surface asepsis
Describe factors which can lead to dental unit waterline (DUWL) contamination
About John A. Molinari, Ph.D. Dr. Molinari received a B.A. in Biology from St. Vincent College and a Ph.D. in Microbiology from the University of Pittsburgh School of Dental Medicine. He was awarded Professor Emeritus at the University of Detroit Mercy, where he served for 32 years as Professor and Chairman of the Department of Biomedical Sciences and Director of Infection Control in the School of Dentistry. Dr. Molinari was later Infection Control Director for THE DENTAL ADVISOR in Ann Arbor, Michigan, from 2009-2018. He is a founder and Past President of OSAP, and co-author of the text Cottone's Practical Infection Control in Dentistry. Previously, Dr. Molinari was the Infection Control section editor for The Compendium of Continuing Education in Dentistry.