< 2021 Topic Previews / Continuing Education Series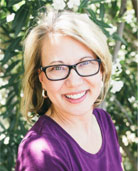 Top Clinical Tips for Esthetic Success
Lee Ann Brady, DMD
Wednesday, February 10, 2021
7:00 PM - 9:00 PM
Esthetic dentistry is changing at a rapid pace. Being successful and efficient is about staying on top of the newest trends and clinical tips. In this Webinar program, Dr. Brady will present the top clinical tips and techniques she is teaching in the area of esthetics. Some are old tried and true approaches that remain successful, while others introduce brand new materials and approaches.
Course Objectives
Anterior Composite Layering
Anterior Implant Esthetics
Tissue Management & Impressions
Provisionalization
About the Speaker
Dr. Lee Ann Brady is a privately practicing dentist and nationally recognized educator, lecturer and author. With an extensive history in leadership, she is currently Director of Education of the Pankey Institute. Dr. Brady has also developed a vast library of online instruction at leeannbrady.com and restorativenation.com. She practices in Glendale, Arizona, is a member of the editorial board for the Journal of Cosmetic Dentistry, Inside Dentistry and Dentaltown Magazine.