< 2021 Topic Previews / Continuing Education Series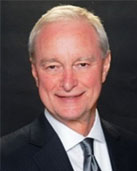 Introducing Lasers in Managing Periodontal/Soft Tissue Conditions
Samuel Low, DDS
Friday, September 24, 2021
Hilton Wilmington/Christiana - Newark, DE
Ready to enter the laser world?
Or have an "unused" laser in the closet?
Lasers offer a very safe and effective alternative for a wide range of soft tissue dental procedures especially facilitating quality restorative dentistry. Advantages include: increased precision, controlled bleeding, accelerated healing, reduced post-operative issues, shorter procedure time, less pain, greater case acceptance and a more relaxed experience for the patient.
Roll up the sleeves (see live demonstrations) and explore diodes to all tissue lasers with procedures as frenectomy, biopsy, aphthous ulcers, gingivectomy for restorative access and troughing. Lasers create value added revenue for periodontics with non surgical periodontal care.
Learning Objectives
Review various laser wavelength therapies with attention to 5 of the most common easy effective procedures.
Understand indications for using laser in crown lengthening and pre-orthodontic procedures including esthetics and frenectomy
Differentiate laser technologies for periodontal indications (surgical and non-surgical) including laser bacterial reduction and curettage.
Develop techniques for incorporating laser into a dental practice considering patient acceptance, third party coding
About the Speaker
Dr. Samuel B. Low is a Professor Emeritus, University of Florida, College of Dentistry; Associate faculty member of the Pankey Institute with 30 years of private practice experience in periodontics, lasers and implant placement. He is also a Diplomate of the American Board of Periodontology and past President of the American Academy of Periodontology. He is a current Board of Director of the Academy of Laser Dentistry. Dr. Low provides dentists and dental hygienists with the tools for successfully managing the periodontal patient in general and periodontal practices and is affiliated with the Florida Probe Corporation. He was selected "Dentist of the Year" by the Florida Dental Association, Distinguished Alumnus by the University of Texas Dental School, and the Gordon Christensen Lecturer Recognition Award. He is a Past President of the Florida Dental Association and past ADA Trustee.