< 2021 Topic Previews / Continuing Education Series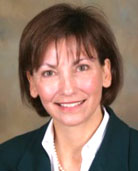 Distinguishing the Benign from the Deadly: Oral Pathology Update
Susan Muller, DMD
Friday, October 22, 2021
Hilton Wilmington/Christiana - Newark, DE
Fasten your seatbelts! This full day in-person lecture will be heavy on pictures with the goal of illustrating a variety of conditions that can be encountered frequently in the dental office. Growths that can be seen in a wide spectrum of ages from children to the elderly will be reviewed. This lecture will describe HPV infections, the natural history of the infection and which HPV-associated lesions are of most concern. The presentation of oropharyngeal carcinoma will be discussed and contrasted with oral cavity cancer - specifically cancers that arise on the lateral border of the tongue. Risk factors for HPV-related cancers and review of the current HPV vaccines available will be reviewed. The role of oral health care providers in screening for these cancers will be discussed.
Course Objectives
How to develop a differential diagnosis for common oral growths
Understand how color, shape and size can aid in identifying the growth
Learn which lesions are normal variations and when to refer for biopsy
Be familiar with the terminology of leukoplakia and erythroplakia and how to distinguish these entities from masqueraders
How to develop an organized approach to oral examinations and recognize the most common areas for oral cancer development
Understand the role of HPV in cancer
About the Speaker
Dr. Susan Muller is a graduate of Medical University of South Carolina School of Dental Medicine and completed her Oral and Maxillofacial Pathology training at Emory University, and a Head & Neck Pathology fellowship at the University of Pittsburgh. Dr. Susan Muller retired from Emory University October 2013 and is Professor Emeritus and is currently in private practice with Atlanta Oral Pathology. Dr. Muller enjoys lecturing on Oral Pathology and has lectured throughout the world. She also published on her favorite topics and has more than 200 publications. Dr. Muller is Past President of the American Academy of Oral and Maxillofacial Pathology, and the North American Society of Head and Neck. She has served on the American Board of Oral and Maxillofacial Pathology and was Editor-in-Chief of Head and Neck Pathology from 2008-2018. Dr. Muller's lectures are fast-paced and full of pictures - not words - so fasten your seatbelts.