< 2022 Topic Previews / Continuing Education Series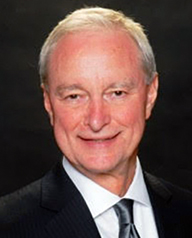 Effective Solutions to Managing Dental Conditions of a Boomer Generation
Samuel B. Low, DDS, MS, M.Ed
Wednesday, January 19, 2022
7:00 PM - 9:00 PM
The "over sixty" population will increase significantly during the next decade, dominating our practices.
Get ready for gum disease, dry mouth, root decay and sick implants!
We now see a major increase/frequency of oral conditions associated with the "Baby Boomer Generation." The four primary areas of concern are: 1) chronic inflammation and periodontitis with over 67% having tooth loss disease, 2) Xerostomia at greater than 40% with the compromised lifestyle and symptoms 3) difficulty finding and treating root caries, and 4) implant disease.
We will analyze these primary diseases from initial diagnosis to lifetime disease management. Additionally, we'll explore case presentation strategies and best practices for increasing treatment acceptance by understanding the generational characteristics of this age group and what they want/desire.
Learning Objectives
Establish techniques for communicating with the Boomer generation
Discover key words and communication skills that increase likelihood of treatment acceptance
Develop fast, effective screening for the diseases of the over 55 population
Understand the etiology of periodontitis as the "new chronic inflammatory disease and Xerostomia as a condition with multiple issues and root caries
Implement innovative nonsurgical periodontal management therapies, as well as local and systemic therapies for the dry mouth patient
Gain strategies for managing implant diseases such as mucositis and implantitis
Course Handout
About the Speaker
Dr. Samuel B. Low is a Professor Emeritus, University of Florida, College of Dentistry; Associate faculty member of the Pankey Institute with 30 years of private practice experience in periodontics, lasers and implant placement. He is also a Diplomate of the American Board of Periodontology and past President of the American Academy of Periodontology. He is a current Board of Director of the Academy of Laser Dentistry. Dr. Low provides dentists and dental hygienists with the tools for successfully managing the periodontal patient in general and periodontal practices and is affiliated with the Florida Probe Corporation. He was selected "Dentist of the Year" by the Florida Dental Association, Distinguished Alumnus by the University of Texas Dental School, and the Gordon Christensen Lecturer Recognition Award. He is a Past President of the Florida Dental Association and past ADA Trustee.

Webinar



Jan. 12
Registration Deadline


Presented by
DELAWARE STATE DENTAL SOCIETY