< 2022 Topic Previews / Continuing Education Series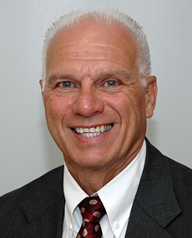 REGISTRATION IS CLOSED!
Infection Control and OSHA During and After COVID-19
John A. Molinari, Ph.D.
Wednesday, March 9, 2022
Includes Dinner Buffet - 5:30 PM
Seminar - 6:00 PM - 9:00 PM
Hilton Wilmington/Christiana - Newark, DE
The COVID-19 pandemic has significantly impacted the delivery of health care. This seminar will discuss the impact on dentistry by presenting the most recent infection control recommendations and regulations as they relate to dental settings. Discussion sections include hand hygiene, SARS-CoV-2 vaccine updates, personal protective equipment (PPE), environmental surface disinfection, and dental water asepsis. Application of Standard and Transmission-based Precautions, PPE and air quality requirements necessitated by emergence of SARS-CoV-2 disease also will be considered in light of updated CDC, OSHA, NIOSH, and EPA recommendations. A major goal of this session is to help dental professionals increase their understanding of the "why" as well as the "what" of infection control procedures.
Learning Objectives
At the conclusion of this presentation, participants should be able to:
Discuss current status of COVID-19 and SARS-CoV-2 infection
Describe application of standard precautions as the foundation of infection prevention
Comprehend recommended transmission-based precautions associated with controlling aerosols and airborne pathogens
Understand the most recent updates for CDC and OSHA infection control recommendations and regulations
Understand the rationale for effective, hand hygiene procedures
Comprehend the most current COVID-19 vaccination recommendations
Describe the use of disinfectants used in environmental surface asepsis
Describe factors which can lead to dental unit waterline (DUWL) contamination
Comprehend practical strategies which can minimize DUWL contamination
Course Handout
About the Speaker
Dr. John A. Molinari is Professor Emeritus at the University of Detroit Mercy, where he served for 32 years in the School of Dentistry as Professor and Chairman of the Department of Biomedical Sciences and Director of Infection Control. Currently, he is Infection Control Director for DENTAL ADVISOR in Ann Arbor, Michigan. He has published over 500 scientific articles, text chapters, and abstracts in the areas of microbiology and immunology, and lectures nationally and internationally on topics dealing with infectious diseases and infection control. He is a founder and Past-President of OSAP, and is also co-author of the text Cottone's Practical Infection Control in Dentistry. He has served as a consultant for the CDC, ADA Council on Scientific Affairs, Council on Dental Practice, and regional hospitals. Dr. Molinari also was Chairman of the State of Michigan Governor's Risk Reduction and AIDS Policy Commission. Previously, he was the Infection Control section editor for The Compendium of Continuing Education in Dentistry, a member of the Editorial Board for The Journal of the American Dental Association and contributed a monthly column for Dental Economics. In recognition of his efforts, Dr. Molinari was inducted as an honorary member of the Michigan Dental Association, the International College of Dentists, the American College of Dentists, and was a recipient of the ADA Golden Apple Award.

Evening In-Person




Dinner Buffet
Included - 5:30 PM

Mar. 1
Registration Deadline


Presented by
DELAWARE STATE DENTAL SOCIETY