< 2022 Topic Previews / Continuing Education Series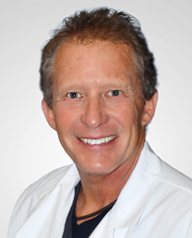 The Time is Now... Success and Profit with Digital Impressions and CAD/CAM Restorations
Jack D. Griffin, Jr., DMD
Friday, November 4, 2022
8:30 AM - 4:00 PM
Hilton Wilmington/Christiana - Newark, DE
Co-sponsored by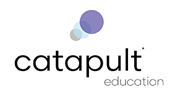 Digital impressions and CAD/CAM restorations have become an everyday reality for modern dentistry. Whether lab or office made, a large percentage of all porcelain restorations inserted today are designed and milled. This course is intended to "de-mystify" the world of digital dentistry while reviewing various choices in digital impression taking, porcelain selection, preparations for success, and CAD/CAM fabrication. We will discuss and show cases that may make you change the types of restorations you currently offer.
In office CAD/CAM systems such as Cerec® and e4d® restorations and lab CAS/CAM, restorations have gained great momentum because of advancements in computer software and ease in design. Dr. Griffin has been involved with this education for over 10 years and has inserted over 10,000 restorations. Demonstrations of this technology are done as time, space, and support permits.
Learning Objectives
Laboratory CAD/CAM - single crowns that almost never fail and fit like gold
Who should and who should not consider owning a chairside CAD/CAM system
The advantages of digital impressions and techniques for efficiency
Anterior and posterior preparations for success with all porcelain restorations and posterior restoration finishing... staining, glazing, polishing
Successful and predictable porcelain bonding... making sense of a crazy cementation world
About the Speaker
Dr. Jack D. Griffin, Jr. runs a practice in St. Louis County where he and his staff have maintained a 50-55% overhead since 1988. His Smile Center emphasizes cosmetics while doing all phases of general dentistry. Dr. Griffin is one of a hand-full of dentists awarded by his peers Diplomat status with the American Board of Aesthetic Dentistry (ABAD), accreditation with the American Academy of Cosmetic Dentistry (AACD), and Mastership in the Academy of General Dentistry (AGD). Dr. Griffin's unique educational philosophy focuses on improving clinical and financial outcomes while making practice more fun and rewarding. His course topics include office efficiency, digital photography, current bonding and cementation techniques, great everyday esthetics and CAD/CAM dentistry. Dr. Griffin has been the MasterTrack/CE chair for the Missouri AGD, a member and clinical evaluator for Catapult Education, the dental industry's premier speakers bureau, and is a clinical director for the Pacific Esthetic Continuum (PAC). He has also been a clinical evaluator for Reality Esthetics and served on the Council for Scientific Affairs for the Greater St. Louis Dental Society.

Full Day In-Person


$315/$335
DSDS/ADA Member Price
Before/After Oct. 21

$415/$435
Non-ADA Member Price
Before/After Oct. 21

$175/$195
Staff Member Price
Before/After Oct. 21


Presented by
DELAWARE STATE DENTAL SOCIETY