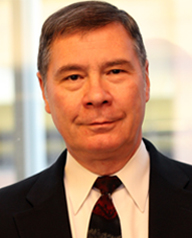 Infection Control Is Not Optional: Dental Practitioners Need to Be Involved
Louis G. DePaola, DDS, MS, FAAOM, FACD, FICD
Wednesday, February 15, 2023
7:00 PM - 9:00 PM
This course provides the 2-hour Infection Control Requirement for Licensure
The emergence of numerous infectious diseases such as COVID-19, and monkeypox as well as the re-emergence of vaccine preventable diseases such as measles and polio has had a dramatic impact on the delivery of oral healthcare. Is it safe to go to the dentist? The answer is yes; when dental practitioners are compliant with recommended infection control practices. The CDC reaffirmed the importance of Infection Control in the dental office with the release updates to include precautions that are essential to the prevent the spread of respiratory infectious diseases in the dental office. Included in these documents are recommendations for the updating of Standard, Precautions to include Contact, Droplet and Airborne Precautions. Emphasis has been placed on methodologies to reduce/manage of dental aerosol to minimize aerosolized particles generated during the delivery of dental treatment. The alarming increase in respiratory infectious diseases and antimicrobial resistance and healthcare associated infections (HAIs) compels all healthcare providers to be knowledgeable about infection control practices that reduce the risk of disease transmission. A thorough review of these new CDC Guidelines as well as the Guideline for Infection Control in Dentistry, 2003, Recommendations for Healthcare Personnel During the Coronavirus Disease 2019 (COVID-19) Pandemic and other current CDC/OSHA infection control recommendations will be presented. This program will provide dental providers with the latest information on the prevention of recent emerging diseases such as monkeypox, measles, polio and COVID-19 in the dental office. Paramount to controlling this pandemic are the principles of respiratory hygiene and cough etiquette and enhancements in respiratory protection that may need to be implemented. Emphasis will be placed on compliance issues and how a practical, cost effective "safe workplace" can be achieved in 2022.
The following topics will be discussed:
The breaches of infection control in the dental office that were reported in CO, OK, PA and NJ.
What happened? How could these have been prevented?
What is new in the 2022, 2016, and 2003 Guidelines? How can the impact of infectious diseases be minimized in the dental office?
A thorough review of the new 2016 CDC Checklist and Guideline as well as Guideline for Infection Control in Dentistry, 2003, Recommendations for Healthcare Personnel During the Coronavirus Disease 2019 (COVID-19) Pandemic and the 2003 Guideline on Infection Control in Dentistry will be presented. New issues for compliance as well as compliance with existing CDC/OSHA recommendations will be discussed in detail. Updated Standard Precautions will be presented.
What can be done to reduce the transmission of respiratory diseases and pandemic SARS-Co-V-2, influenza, etc?
The principles of respiratory etiquette will be reviewed. The best strategies for the prevention of these diseases will be presented.
How can the impact of emerging infectious diseases, antimicrobial resistance and healthcare associated infections be minimized?
The principles of standard precautions, especially hand hygiene, will be discussed in detail.
Learning Objectives
This program will help the oral care provider to:
Understand the routes of transmission of infectious diseases and how to break the chain of infection.
Know the updated recommendations for Standard, Contact and Airborne Precautions.
Learn the principles of respiratory etiquette to reduce the impact of COVID-19, colds and flu.

Learn what is new in the 2016, and 2022 Guidelines and how to develop a practical and cost-effective infection control methodology to safely treat patients infected with resistant, bloodborne and airborne diseases, achieve a "safe workplace" and comply with the most current CDC/OSHA recommendations.

Topics will include:

Principles of infection control
Standard, Contact, Droplet and Airborne Precautions
Reduction/Management of dental aerosol
Enhanced eye and facial protection
Hard surface disinfection
Instrument preparation and packaging
Disinfection and sterilization
Operatory set up and breakdown
Personal protective equipment
Dental unit waterline guidelines
Post-exposure monitoring, follow-up and prophylaxis
Registration fills up quickly—reserve your spot now. Registration is open until February 12 unless Sold Out prior. Only paid, confirmed registrations will receive CE credit.
About the Speaker
Dr. DePaola is the Associate Dean of Clinical Affairs and Professor, Department of Oncology & Diagnostic Sciences, School of Dentistry, University of Maryland, Baltimore. He received his DDS in 1975, completed a Master's Degree in Oral Biology; is a Diplomate of the American Board of Oral Medicine, the American College of Dentists and the International College of Dentists; and has a Certificate in Prosthodontics. He is the Director for dental training for the Mid-Atlantic AIDS Education and Training Center and served as a member of the ADA Council of Scientific Affairs from 2002-2005. From 1998 to 2002 Dr. DePaola served at the National Institute for Dental and Craniofacial Research, Division of Extramural Research of the National Institutes of Health to help develop dental treatment guidelines for patients with HIV/AIDS and infection control practices to protect both patients and practitioners from the transmission of infectious diseases in the dental office. Dr. DePaola serves as a dental and infection control consultant for the Commonwealth of Pennsylvania and the State of Maryland Department of Corrections. In 2015, Governor Hogan appointed him to the Maryland State Board of Dental Examiners and he was reappointed for another term in 2020. Well known on the lecture circuit, he has presented at most major national meetings as well as numerous international organizations. Active in research, he has authored and co-authored of over 130 journal articles, book chapters, and abstracts and serves as a consultant to the American Dental Association and numerous other professional groups and private industry. Over the past 20 years, he has been testing, dental unit waterlines and infection control. Dr. DePaola was the recipient of the Distinguished Alumnus for Public Service for the year 2021 and the MSDA Présidental Award for distinguished service during the COVIC-19 pandemic.

Webinar



Feb. 12
Registration Deadline


Presented by
DELAWARE STATE DENTAL SOCIETY