< 2023 Topic Previews / Continuing Education Series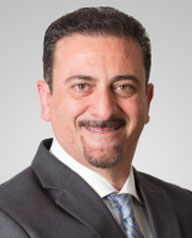 No Sleeping Allowed:
A Fresh Look at Clinical
Dental Materials
Dr. Sam Halabo
Friday, March 10, 2023
8:30 AM – 4:00 PM
Hilton Wilmington/Christiana - Newark, DE
Includes Continental Breakfast - 7:30 AM - 8:30 AM;
and Buffet Lunch - 12:00 PM
Modern dentistry is ever changing with the constant introduction of new materials and techniques. This course will provide a strong foundation for the practicing dentist as well as update their knowledge in current successful materials. The presentations are designed as clinical updates with numerous materials such as composites, adhesives, ceramics, cements, and many others in a step-by-step format. The materials discussed will be shown in third party studies and clinical situations to provide practitioners with a good understanding of which products and techniques would be most useful in their practice.
This fast-paced course is designed to provide information that can be used in the clinic the following day. This presentation has had great reviews and will improve your practice.
Learning Objectives
Incorporate appropriate adhesive and cementation protocol, specific and detailed, to the most popular restorative materials, including Zirconia, E-max, and others Apply and use direct restoration options for conservative smile restorations Simplify tissue management for ideal impressions
Learn fast and simple temporization techniques
Increase cosmetic services in your office with unique techniques and ideas Understand options for "scanning and milling"
Plus a whole lot more!
About the Speaker
Dr. Sam Halabo has run a state-of-the art private practice in San Diego, CA for over 20 years and is an accomplished international speaker, author, and product evaluator. He is a graduate of Boston University's Goldman School of Graduate Dentistry, and he completed a General Practice Residency at the Loma Linda Veterans Hospital.
Dr. Halabo is an adjunct faculty member at the University of California at San Diego and an Editor for 'Inside Dentistry' Magazine. He served as the director of dental care at the UCSD Homeless clinic in Pacific Beach, CA.
He has been involved in product evaluations for both Catapult Education and Clinicians Report (CR) for many years and is proud and honored to share his knowledge and experience with those seeking to provide excellent dental care for their patients. Dr. Halabo lectures on a variety of topics with an emphasis on improving patient care and the Dentists' enjoyment of their profession by combining technological and clinical advancements with the use of simple practice management and motivational tools. Dr. Halabo offers half-day, full-day and multi-day lectures, including custom courses and hands-on workshops.
ACCOMPLISHMENTS
San Diego County Dental Society Member
California Dental Association Member
American Dental Association Member
Academy of General Dentistry Member
Academy of Laser Dentistry Member
American Academy of Cosmetic Dentistry Member
Catapult Education Speakers Bureau Member


Full Day In-Person


$315/$335
DSDS/ADA Member Price
Before/After Mar. 1

$415/$435
Non-ADA Member Price
Before/After Mar. 1

$175/$195
Staff Member Price
Before/After Mar. 1

Mar. 1
Registration Deadline


Presented by
DELAWARE STATE DENTAL SOCIETY