< 2023 Topic Previews / Continuing Education Series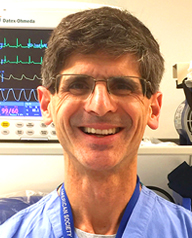 The Substance Use Disorder Epidemic - What Do We Need to Know?
Marvin Leventer, DDS
Wednesday, May 31, 2023
7:00 PM – 9:00 PM
Topics
The Substance use disorder epidemic: what do we need to know and how to decrease its impact in our community.
Understanding the opioid epidemic, review proper writing of prescriptions, disposal of unused medications, use of the prescription drug monitoring program.
Learning Objectives
This program will help the oral care provider to:
Identify the problem of prescription drug abuse and substance use disorders.
Identify patients at risk for abuse.
How to mange post op pain without narcotics.
Review proper use and disposable of prescription medications.
Writing of prescriptions and protection of prescription pads.
Course Outline
Prevalence in the population
List commonly abused prescription drugs
List commonly abused non-prescription drugs
Pain Management strategies
How to recognize prescription drug abuse
Legal implications of non-medical distribution /sale of prescription drugs
Mechanisms of addiction
How to prevent prescription drug abuse
Treatment modalities, and the dentist wellbeing committee
Chronic pain patients
Disposal of controlled substances
Prescription writing review
The primary objective of the Controlled Substance Advisory Committee is to promote, preserve and protect the public health, safety, and welfare by regulating and monitoring use and abuse of controlled substances.
All ACTIVE Controlled Substance Registrations upon renewal every two years are asked to attest to completing TWO hours of continuing education (CE) in the areas of controlled substance prescribing practices, treatment of chronic pain, or other topics related to prescribing controlled substances. This mandatory course qualifies as acceptable continuing education, for one-hour of CME, only once.
The Committee's authority is in 16 Del. C., Chapter 47 and the Uniform Controlled Substance Act Regulations.
About the Speaker
Marvin Leventer, DDS
Clinical Assistant Professor, Departments of Oral Surgery and Pediatric Dentistry
University of Maryland School of Dentistry
Mleventer@umaryland.edu

Dr. Leventer received his dental degree from the University of Maryland in 1990. He then completed a General Practice Residency, and a Dental Anesthesiology Residency at Brookdale Hospital Medical Center in New York. Dr. Leventer is a Diplomat of the American Dental Board of Anesthesiology where he is also on the Board of Directors and serves as a board examiner. He is also a member of the American Society of Dentist Anesthesiologists, the Academy of General Dentistry and the American Dental Association. Dr. Leventer is committed to providing dental care without pain or anxiety.
Dr. Leventer started his academic career in 1997 as a part time clinical instructor in Dental Anesthesiology at the University of Maryland Dental School while maintaining a private general dental practice with a focus on anesthesia for dentistry. In 2009 he became a full time Assistant Professor at the University of Maryland. He provides sedation and general anesthesia within the dental school, practices general dentistry in the faculty practice and provides dental services at the University of Maryland Hospital. He has presented many CE courses for the use of sedation and anesthesia in dentistry.
He spends much of his spare time running and mountain biking and has completed many ultra-marathons and triathlons.

Webinar



May 28
Registration Deadline


Presented by
DELAWARE STATE DENTAL SOCIETY