< 2023-2024 Topic Previews / Continuing Education Series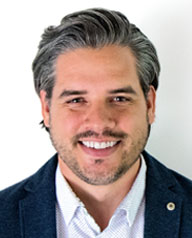 Blake Hadley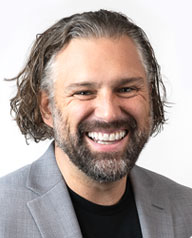 Adrian Lefler
From TikTok to Google: Everything Your Practice Needs to Know About Effective Digital Marketing in 2023
Blake Hadley and Adrian Lefler
Friday, September 29, 2023
8:30 AM - 4:00 PM
Hilton Wilmington/Christiana - Newark, DE
Includes Continental Breakfast - 7:30 AM - 8:30 AM;
and Buffet Lunch - 12:00 PM
Online habits are constantly changing, making it imperative for dental practices to keep up with the trends! Potential patients are searching information about you online in hopes of uncovering your practice's real and authentic side, BEFORE they even pick up the phone to schedule an appointment! Are you being found on the right digital platforms? And how effectively are you telling your practice's story? In this presentation, Blake Hadley, Founder and President of My Social Practice, will take you through the latest apps, trends, strategies, and technologies that you need to know about when it comes to marketing your practice online in 2023. From ranking higher in the Google map, to growing your Instagram following, to making short-form Tiktoks and Reels, he'll cover it all!
Learning Objectives
Learn how to optimize your Google My Business account to rank higher in the Google map.
Learn the importance of Google reviews and how to get more of them!
Learn the 3 R's of effective social media marketing: reach, relationships, and reputation.
Learn 5 strategies for increasing your Instagram following with people from your local community.
Discover the secrets to working with the right social media influencers who will help grow your practice.
Find out why Tiktoks and Reels are the future of effective dental video marketing.
About the Speaker
Blake Hadley is a Founder and President of My Social Practice. He has won a number of national and international awards in art direction, advertising, and creative marketing strategy. He is passionate about helping dental practices use out-of-the-box thinking to create stories that spread on social media. Over the past 13 years at My Social Practice, he has spoken to dental audiences all over the country and has helped thousands of practices succeed on social media. Blake lives in Salt Lake City, Utah with his wife and three children.
Adrian Lefler is the CEO of My Social Practice and has been involved in dental digital marketing for over 13 years. He has helped thousands of practices grow and thrive through digital marketing. Adrian enjoys being a trendy film snob, mountain climbing and biking, college football, religious philosophy, and rock hounding. He and his spouse have four snarky children, one dumb dog, and one fantastic dog. They live in Suncrest, Utah.

Full Day In-Person


$315/$335
DSDS/ADA Member Price
Before/After Sep. 19

$415/$435
Non-ADA Member Price
Before/After Sep. 19

$175/$195
Staff Member Price
Before/After Sep. 19

Sep. 19
Registration Deadline


Presented by
DELAWARE STATE DENTAL SOCIETY